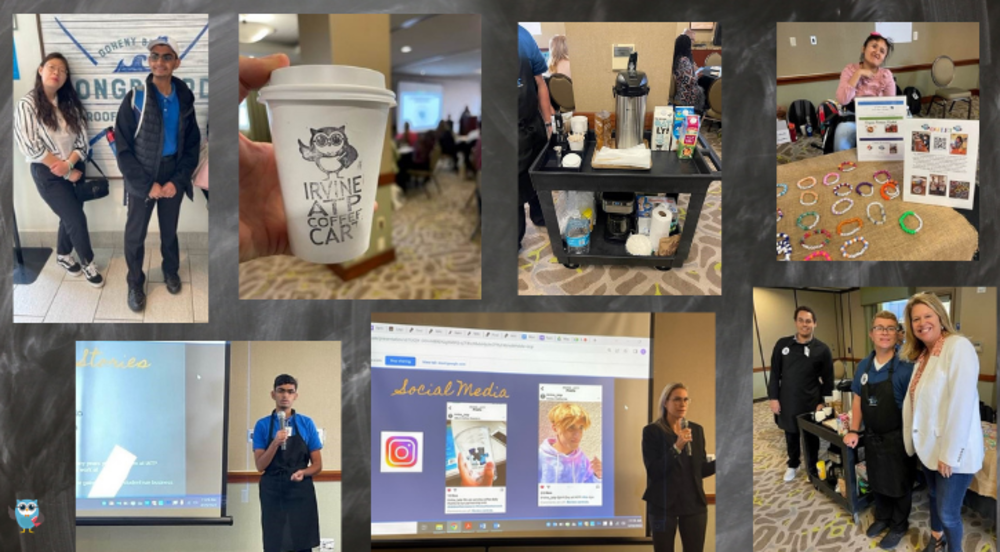 On April 29, IATP students migrated to sunny Dana Point, California, to present our onsite vocational businesses to the Workability Conference. IATP site Administrator Ms. Karena Gibbs explained, "This conference is a huge deal! We present and show what our students do daily for our onsite businesses. We also want to see what other districts have for their vocational jobs and see if it's conducive to our site. These vocational onsite businesses aim to show students basic customer job skills., and hopefully help them obtain a job when they graduate from IUSD".  
At IATP, we currently have five onsite vocational jobs. " We have many onsite jobs that we think students would enjoy. Customer service has a broad range of jobs, and want our students to have a strong foundation to show prospective employers", Gibbs said. 
With these onsite vocational jobs, we see how students excel and how they learn to collaborate.  "I love coming to IATP because I know how to work different jobs and work with all my friends," said student Dylan Carleson.