Enrollment & registration for New Students 
Welcome to the Irvine Adult Education Program (IATP) at Legacy Education Center.
Since we are identified as a program, the registration and enrollment process is slightly different than it would be at a traditional school site. Please utilize the steps below to initiate the enrollment process
Step 1: 
Please visit the IUSD website at

iusd.org

and click on the enrollment tab to the right side

Step 2:
Once in the enrollment section, please click on the "Enroll in IUSD tile".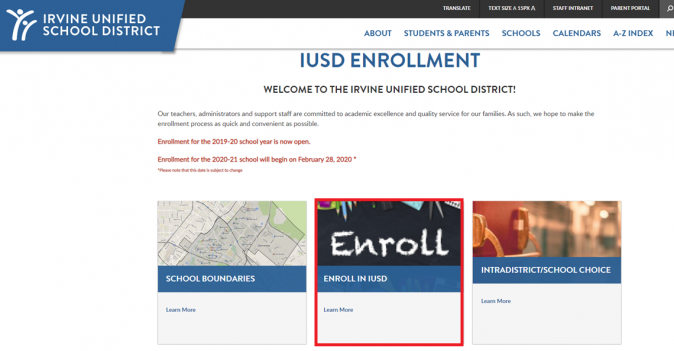 Step 3: 
Begin the process by reviewing the information on "Before You Start" page. After, Please click on step 1 where you are able to start the online enrollment to Adult Transition. The online portion has to be done prior to any other steps.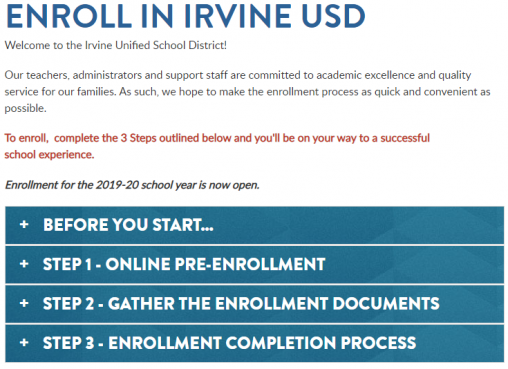 Step 4:
During enrollment, when entering your student name and birthday, please choose "Enroll for Adult Transition Program". 
This part is critical as this will automatically implement & generate your student directly into our site database.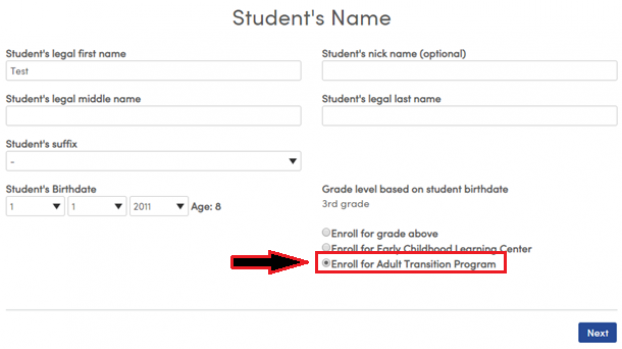 Step 5:
Once this has all been completed, please contact our office to schedule an appointment at  949-936-8150 to finalize the enrollment process.
Upon arrival, please bring all required documents including: Aeries Enrollment Confirmation (Given at end of your online enrollment process), Proof of Residency ( 2 bills, lease agreement, etc), Verification of Age (Birth Certificate), photo ID/License, Immunization Documentation & Physical, and recent IEP/Psych reports pertaining to the student.