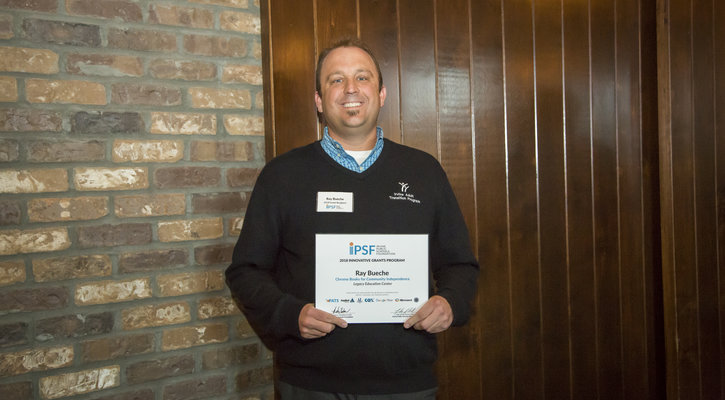 On February 26, 2018 teacher Mr. Raymond Bueche was awarded by I.P.S.F. (Irvine Public Schools Foundation) one of the Innovative Grants Program Awards within I.U.S.D. He wrote a grant called, "Chrome Books for Community Independence" which allows students with intellectual disabilities and development delays to develop skills needed to find and maintain employment skills through the use of Chromebooks. This grant was made possible through parent donations and community partners. 
We are proud of his innovative thinking and student centered approach to push students with developmental disabilities towards independence. We look forward to all students accessing the Chromebooks awarded and pushing towards independence within the community. 
Great job Mr. Bueche!