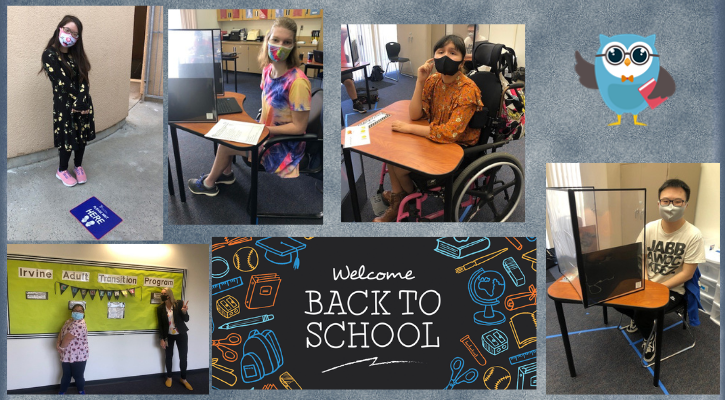 IATP  would like to welcome back our students, families and staff to our campuses and classrooms, as in-person instruction began on September 24, 2020, for those who selected in-person academic models!  While schools and classrooms may look different, due to health and safety measures, we are excited that our students will be able to engage with teachers, staff and friends in a way that has not been possible since early March. 
Please follow all directions and guidelines provided by Ms. Gibbs and your teachers.  It's going to take a collaborative effort from all of us to keep students, employees and families safe.  By working together, we can make this a great year! 
For additional information about the District's Opening and Safety Plan, visit iusd.org and iusd.org/2020-21.